Last week Marcos Bish, Managing Director of Summertown Interiors, proudly received the 2017 Dubai Chamber of Commerce CSR Label from H.E. Majid Saif Al Ghurair, Chairman of Dubai Chamber for the 6th consecutive year. Summertown was one of 37 companies recognised in the Awards ceremony for their effort and commitment to corporate social responsibility (CSR) and sustainability in the region.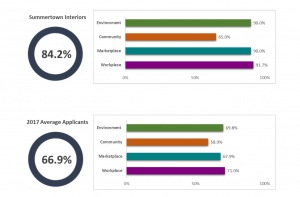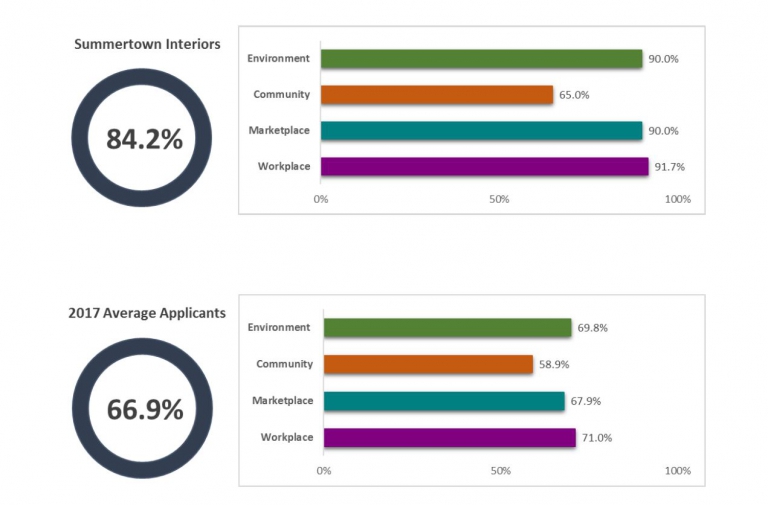 The Dubai Chamber CSR Label considers a company's approach to CSR and Sustainability across four impact areas: Workplace, Marketplace, Community and Environment. Summertown received a score of 84.2%, which is an increased its overall score from 2016, and 17.3% above the 2017 average applicant score.
Summertown Interiors embraces sustainability in every aspect of the business and is proud to have maintained a strong CSR Label score over the last 6 years. Our mission is to continue embedding sustainability within our organization and to deliver quality office fit outs for companies in Dubai that want to create inspiring workplaces with environmental, social and financial values.
Click here to read more on the CSR Label Awards