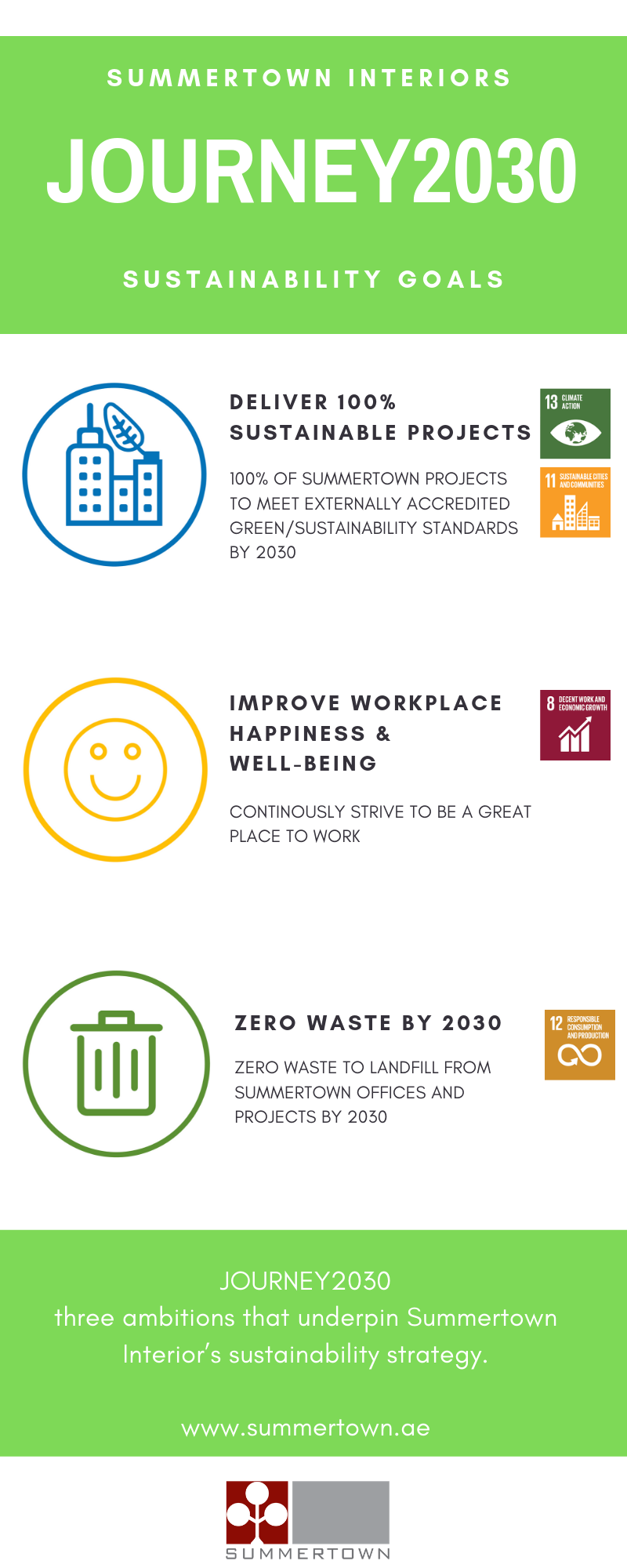 Summertown Interiors embraces sustainability in every aspect of the business. We strongly believe that a company cannot be sustainable unless employees at all levels share this vision and are committed to achieving it.
Since we embarked on our CSR journey, we have reaped the benefits. We were the first in our industry to achieve LEED Gold certification for our interiors, and in 2016, we achieved another first in our industry – LEED Gold certification for our existing building; operations and maintenance (LEED EBOM). Not only have we made tangible operational savings, but our employees come to work with a real sense of purpose, which positively impacts productivity and has cemented our reputation as a market leader.
With a mission to improve both project deliverables and industry best practice in relation to sustainability. You can view our progress in achieving our sustainability goals in our Sustainability Reports.
Our JOURNEY2030 sustainability goals that underpin our sustainability strategy are:
DELIVER 100% SUSTAINABLE PROJECTS
IMPROVE HAPPINESS & WELL-BEING
ZERO WASTE BY 2030
Under our DELIVER 100% SUSTAINABLE PROJECTS goal we now offer all clients with projects over 2,000sqm free LEED certified level certification and free ECO-SSI certification for all projects under 2,000sqm. Contact us today to find out more.