November 2022 marks a quarter of a century since we were founded in 1997. As we celebrate our 25th anniversary, we would like to share our journey in reaching this milestone and thank everyone who made this possible.
Our History
Summertown Interiors was established on 17th November 1997, as a wooden trading company in Jebel Ali, Dubai, United Arab Emirates (UAE). Founded by Marcos Bish, Hugo Bish, and Inigo Brenninkmeijer, the company name Summertown originated from the birthplace of one of the founder's sons.
In 2000, the company changed its name to Summertown International and extended its business to become a fully-fledged joinery production factory. Building on its strengths the company later expanded its activities to include turnkey interior solutions for commercial interiors. Then in 2002, we attained ISO 9001 quality management system.
A major milestone for Summertown was in 2009 when the company was recognised as the first fit-out contractor in the UAE to receive Leadership in Energy and Environmental Design (LEED) Gold certification for the interiors of its head office in Dubai.
In 2013, the company started operating under the name of Summertown Interiors and focused on commercial turnkey and fit out construction contracting. Continuing our sustainability journey, we were awarded LEED Gold certification for its existing building; operations, and maintenance (LEED EBOM) in 2016 by the U.S. Green Building Council (USGBC).
Most recently we earned the WELL Health-Safety Rating for our Dubai head office. The rating is an evidence-based and third-party verified by the International WELL Building Institute (IWBI). We are also an ISO 45001:2018 certified company since health and safety are a top priority for the business.
We are all about sustainability
Summertown Interiors is a sustainability pioneer in the UAE contracting industry and has always strived to be a sustainable company and thought leader. We have successfully delivered more than 20+ LEED certified commercial interior projects in the UAE, and work in our own LEED Gold certified office.
Summertown has released seven annual sustainability reports since 2016, demonstrating the tangible economic, social, and environmental benefits a sustainable workplace delivers. The latest 2022 Sustainability Report released this September, is our seventh annual sustainability report and is prepared in accordance with the Global Reporting Initiative (GRI) Standards and covers all our material topics to enable us to meet the criteria for the Core option. GRI is the world's most widely used standards for sustainability reporting, and is an independent, international organisation that helps businesses and governments to understand and communicate their impact on climate change.
In 2019, we reviewed our sustainability strategy and set three JOURNEY2030 goals based on the areas we believe we can have the most impact, and aligned these goals with the United Nation's Sustainable Development Goals (SDGs) and local UAE sustainable ambitions – UAE Vision 2021, Green Agenda 2030 and Happiness Charter, and the Dubai 2040 Urban Master Plan.

Deliver 100% Sustainable Projects – 100% of Summertown's projects to meet externally accredited green or sustainable standards by 2030.
Zero Waste – Zero waste to landfill from Summertown's offices and projects by 2030
Improve workplace happiness and wellbeing – Continuously strive to be a great place to work.
As part of our goal to deliver 100% sustainable projects, we offer all clients with projects over 2,000sqm, a free LEED certified level certification.
The company has also received The Happiness at Work Award for the "Best Workplace Sustainability Program" at the third annual Happiness @ Work Award:
Best Workplace Wellness Program (2017) through demonstrating leadership and purpose in setting up a sustainable and happy work environment
Best Workplace Sustainability Program (2019) for our efforts of creating sustainable business in the fit out industry
Summertown also attained the Dubai Chamber of Commerce CSR Advanced Label for the second time in 2019 and received the externally assessed label for 9th consecutive year.
Testament to our focus on how we prioritise our team's wellbeing is that 35% of our employees have been working with us for more than 10 years.
Summertown's Current Operations
Today, Summertown operates as a commercial interior building contractor, and employs approximately 128 team members, 68 of which are based in the head office, and 60 site-based with 3 team members having been part of its journey since it first opened. One of our company values is diversity, and we proudly employ 15 different nationalities across our office and site-based teams.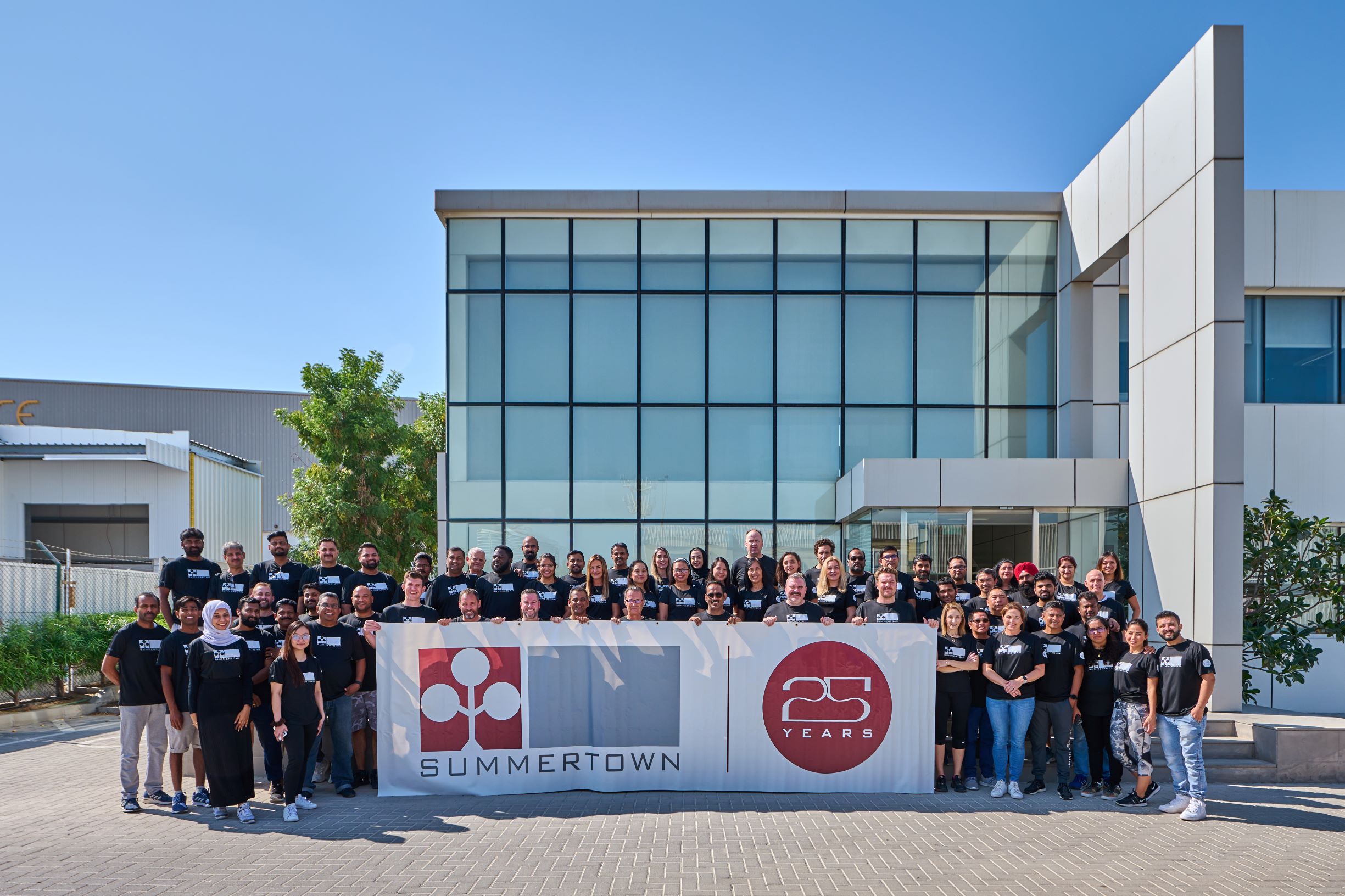 Our primary services include 'fit out' and 'design and build' solutions for commercial, healthcare, and education projects for global Fortune 500 companies, government authorities and local businesses:
• Fit out: Interior fit out construction project as documented by a contract awarded through competitive tender process or single source
• Design and build: A contracted design and build interior construction service that can include existing designs or designed in-house with external partners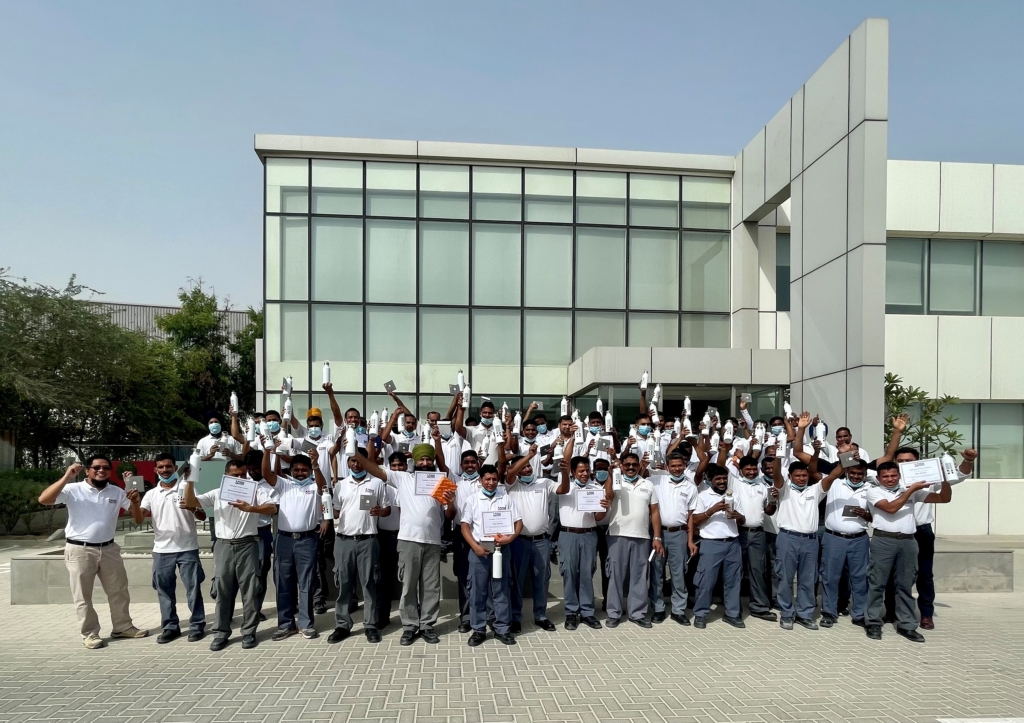 Summertown Interiors' success over the last 25 years can be attributed to the high quality craftsmanship of our interiors and teamwork of each of our employees, as well as the trust and recommendations from our valued clients.
Commenting on the future of Summertown in the UAE, Marcos Bish, Managing Director said:
"Our journey is far from over. As a sustainable commercial interior contractor, we believe in 'walking the talk' and will continue to embed sustainability into all our business strategies and processes. We are proud to be flying the flag for sustainability and will continue to do our part to help the UAE achieve its green economy goals. We are fortunate to have an amazing team and I wish to personally thank them and all our suppliers, partners, and clients who have been being part of our 25-year journey in the UAE; and I look forward to building a sustainable future together."
Summertown's Notable Interior Projects
Summertown Interiors has delivered a variety of quality, sustainable interior projects in various sectors over the years, in the last five 5 years we have successfully delivered over 70 projects – below are just a few notable projects we have recently completed.
Commercial: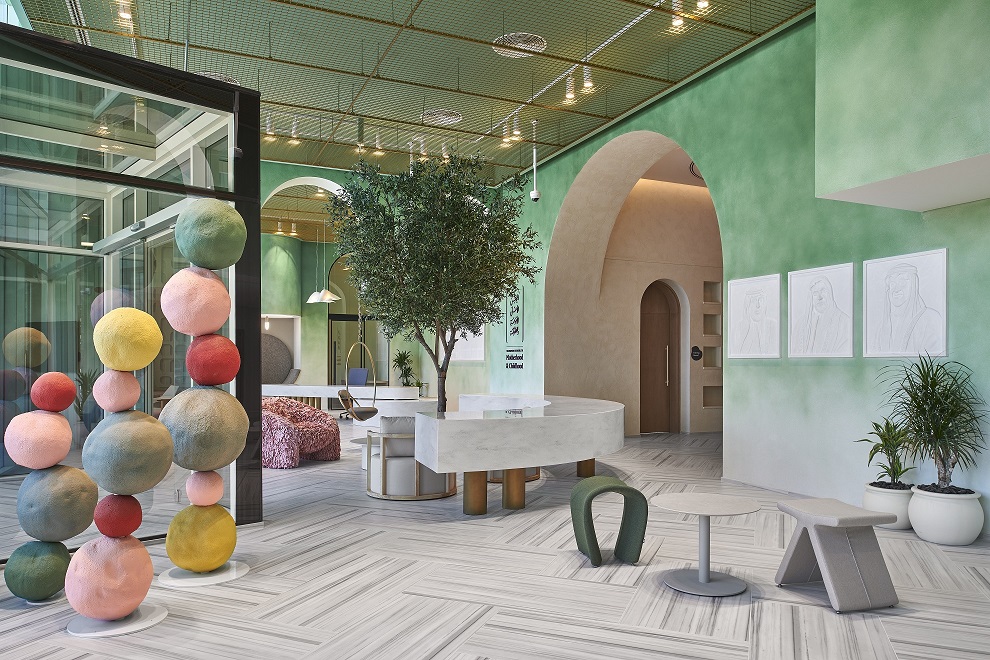 SCMC – The Supreme Council for Motherhood & Childhood (SCMC) projects was the largest design and build project we undertook in the last 12 months. Located in Abu Dhabi, and spanning across three floors, we appointed Dubai-based interior design studio Roar, to partner and develop the design for the 3,500sqm workspace which included a large auditorium, children's nursery, and library. Completed in June 2022, this fast-track project is anticipated to be awarded the stringent Abu Dhabi green building Estidama Pearl 2 Building Rating System in the coming months.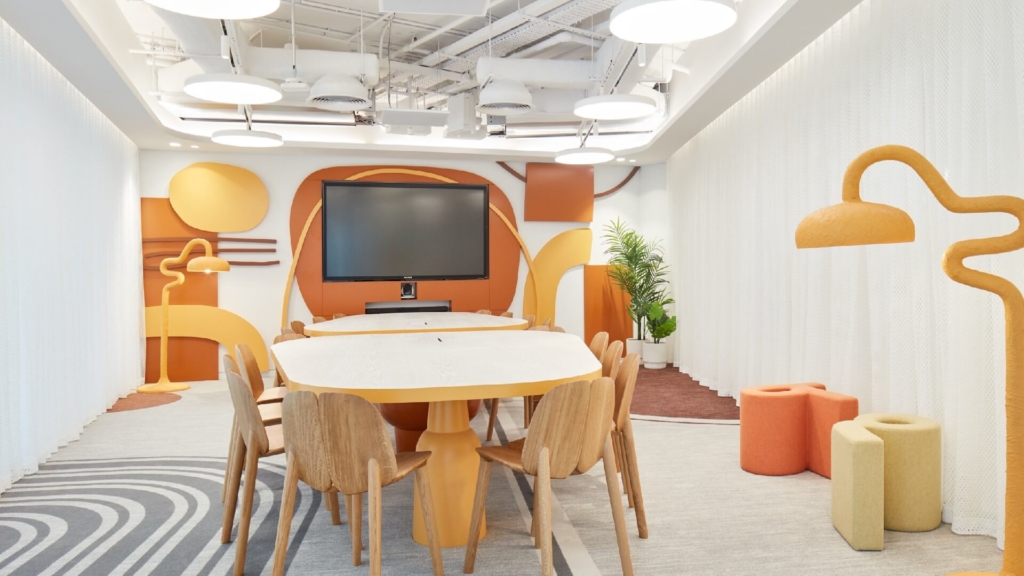 Abu Dhabi Early Childhood Authority (ECA) – Summertown Interiors was appointed by ECA to translate Roar Studio's vibrant cutting-edge design, which is an amalgamation of a hybrid workspace and child-centric educational play area. The fit out included a variety of bespoke hubs such as workstations, naturally lit meeting rooms, a children's playroom and purpose-built maternity room. Following completion ECA has been awarded Silver level LEED.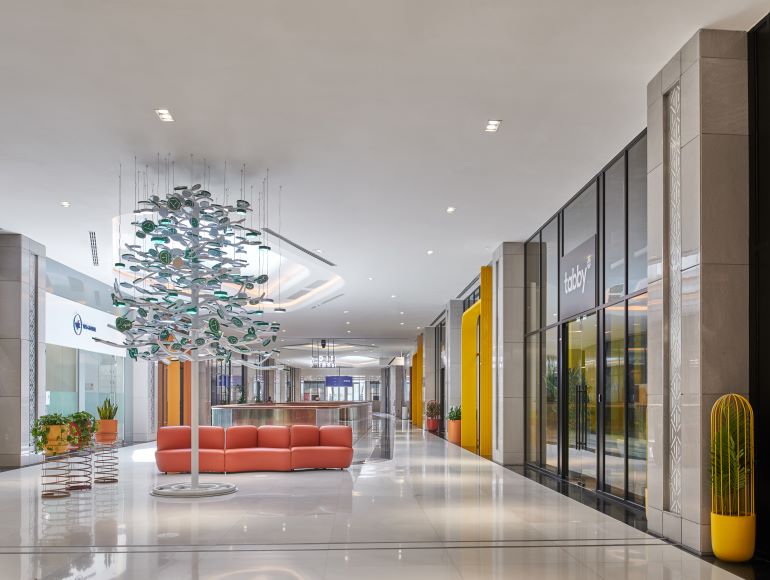 DIFC Innovation Hub – Summertown collaborated with several design partners, including Roar, and Say Studio, to design and fit out 22 office suites plus the social collaboration areas and public auditorium for The DIFC Innovation Hub. Located in Gate Avenue at DIFC, which is a LEED Gold rated building, we are delighted to have been awarded LEED Silver Certification by The U.S. Green Building Council (USGBC) for the new interiors in the DIFC Innovation Hub.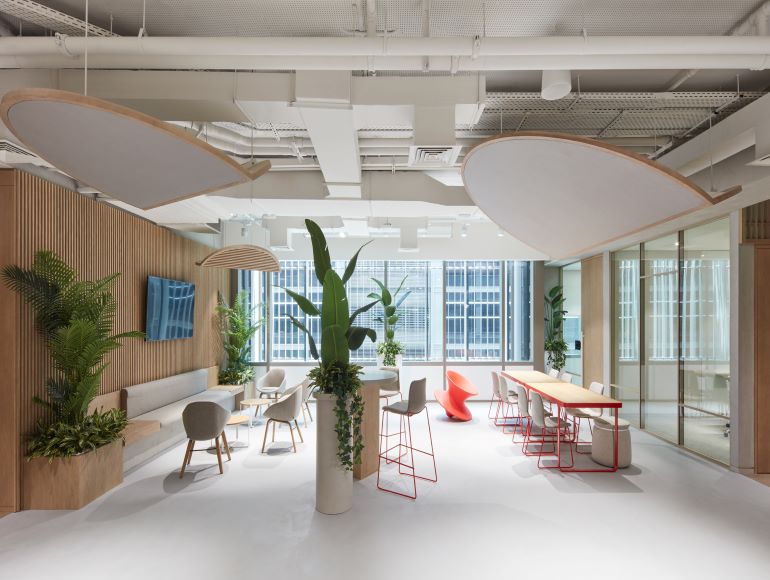 Takeda – Middle East headquarters for Japanese pharmaceutical company, Takeda, is a stunning contemporary office with a blend of traditional Japanese design philosophy with modern mathematical efficiency that is anchored in local culture. Summertown worked closely with Roar studio to delivered this stunning LEED Silver certified workplace.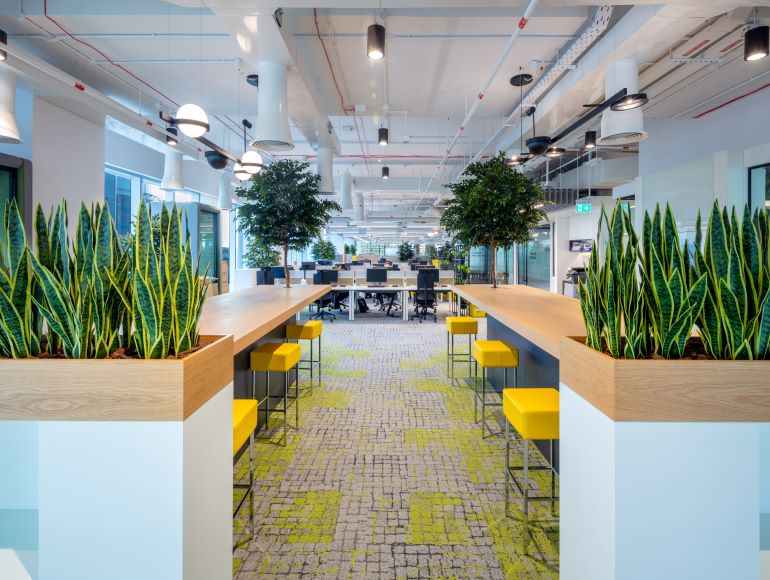 Sanofi –Sanofi desired a new workspace that facilitated collaboration and communication, had an outdoor feeling, and was sustainable. Summertown worked closely with designers Bluehaus Group to ensure the fit out incorporated both the greenery to emphasize a park theme and various collaboration and social zones. The project attained LEED Silver certification.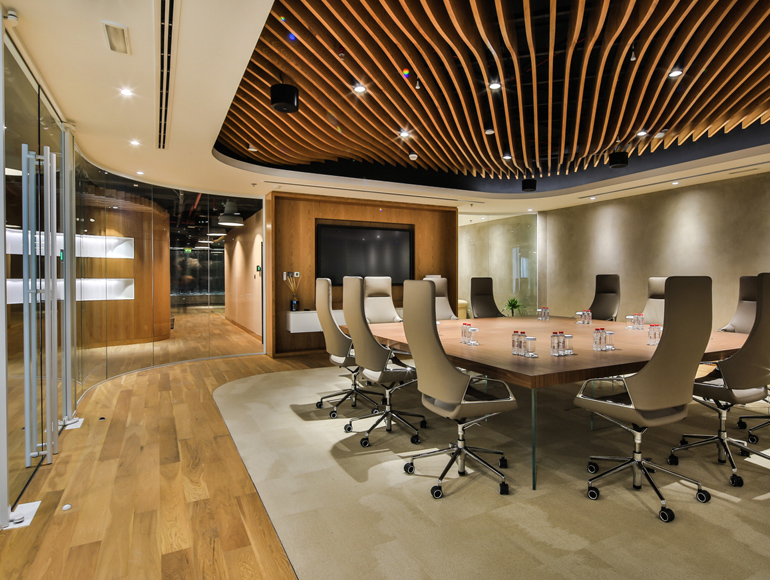 Smart Dubai Office– Summertown Interiors collaborated closely with designers DWP on the delivery of the Smart Dubai office that utilises leading technology for a seamless work environment. The new offices host several tech features such as digital spaces, a virtual receptionist, writable walls, and a café for employees. Summertown with its expertise in green projects managed the LEED certification process for this project and reached the client's goal of LEED Gold certification.
Healthcare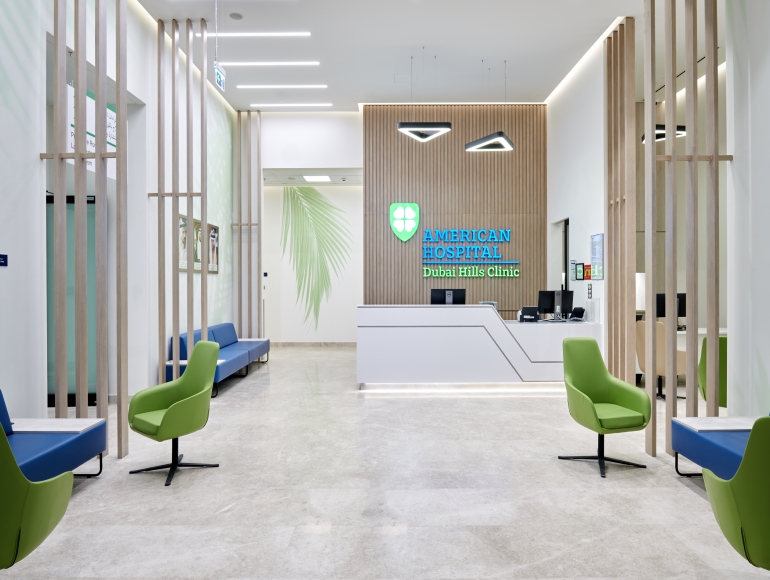 American Hospital Dubai Hills Clinic & StayWell Pharmacy – The American Hospital Dubai Hills clinic fit out incorporated Consulting, Treatment and Paediatric Rooms, Laser Treatment Room, Nurses Station, Reception, Cashier area, and utility rooms. The StayWell Pharmacy located conveniently opposite the American Hospital clinic in the Dubai Hills Mall features flowing curved bespoke joinery and bamboo design elements to provide a relaxed ambience.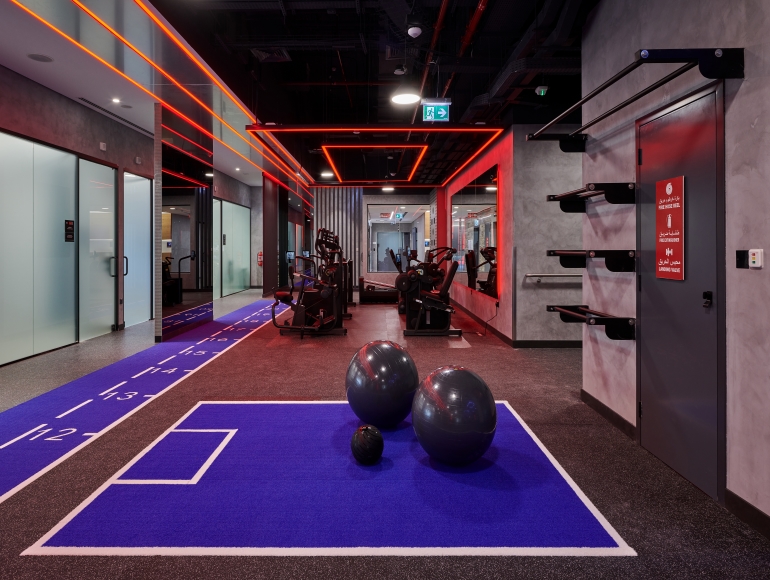 Mediclinic Parkview Sports Medicine & Rehab Centre – Summertown undertook the full interior fit out of the 1,107 sqm Sport Medicine and Rehab Centre including a state-of-the-art gym that will enable the specialist medical professionals to develop bespoke programmes for their patients, patient rooms, and reception. The design was achieved through a collaboration between, Stantec, who designed the main areas and patient rooms, and Leisure Direct Design who developed the design for the gym area.
Thank you to all valued our suppliers, partners, and clients who have been part of our 25-year journey in the UAE. We look forward to building a sustainable future together.